SEE THE SIGHTS OF LONDON
The Harry Potter London Tour is a free resource that has been carefully mapped out to give you step by step directions around almost all the Harry Potter film locations in London.
It is regularly updated to ensure that the directions are accurate and, since its launch in 2008, it has been walked by thousands of people.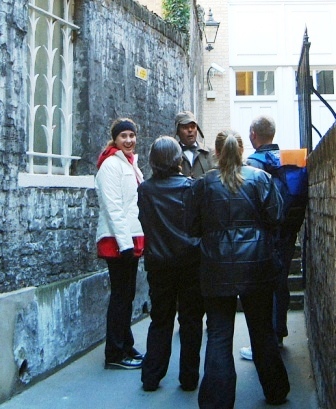 The great thing about it is that you do it when you want to and you set your own pace, spending as little or as much time as you wish at each of the Harry Potter London locations.
However, we do get quite a few enquiries from families and groups who would prefer to be taken around by their own private guide and so we have now decided to offer this service.
Should you wish to hire a guide to take you to the locations, then Richard Jones and his fellow guides are on hand to ensure you enjoy a great time exploring London on your own private Harry Potter London Tour.
IT'S YOUR TOUR SO YOU CHOOSE THE TIME
Because it is your own private tour, you choose what time you wish to start. Richard, or one of his handpicked guides, will meet you at any location around London, and will tailor the tour to your exact specifications and interests.
THE TOUR CAN BE BY PUBLIC TRANSPORT
TAXI OR BROOMSTICK!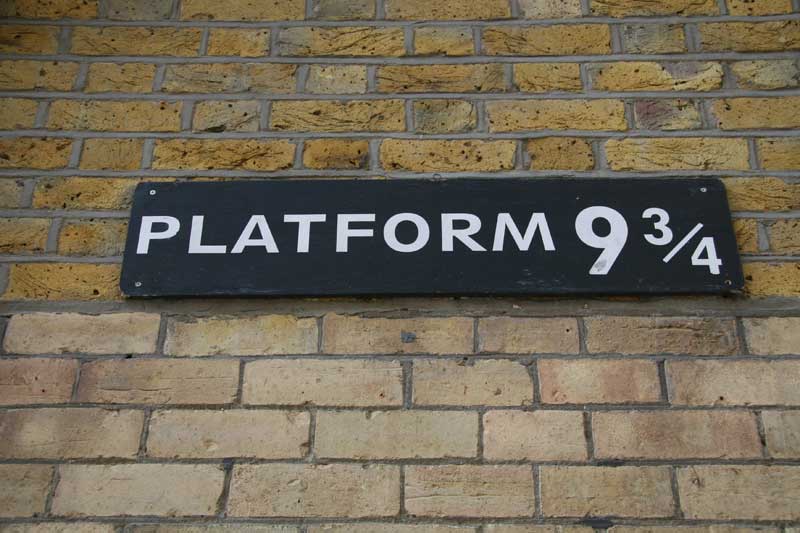 Once your guide meets you they will spend a little time discussing the tour with you to ensure you get to see what you want to see.
Then the tour will begin.
It can be conducted by bus and underground, or by taxi. (Fares not included in the price.)
This really is the best way to get around London and it spares you the additional expense of a private driver guide and vehicle.
We'd love to do it by broomstick also, so if you are a member of the wizard community then please feel free to bring your own broom stick!
YOU CAN CHOOSE WHICH SITES TO VISIT
Again, because it is your own tour, you can peruse this website, see the various sections and decide which sites you want to visit.
YOU CAN MIX AND MATCH
You might want to combine the Harry Potter film locations with a more generalised London sightseeing tour that takes in locations such as the Tower of London, Westminster Abbey and St Paul's Cathedral.
You might wish to visit some literary landmarks, or explore the streets of secret London, or see other film locations besides those associated with Harry Potter.
Again, no problem, Richard and his team of professionally qualified guides are able to get you into these London landmarks; they are also able to get you a discount on admission and, best of all; they are able to bypass the queues to ensure you go straight in without wasting any time in a long line!
WE SPEAK YOUR LANGUAGE
The private Harry Potter London Tour is not only conducted in English. Our guides speak many languages and the tour is available in French, German, Spanish, Italian, Chinese, Japanese
WE ONLY USE QUALIFIED BLUE BADGE GUIDES
Richard Jones is a fully qualified Blue Badge Tourist Guide, as are the team of fellow guides he uses to conduct his Harry Potter London Tours.
The Blue Badge is the highest qualification a London guide can get, and it is awarded by the Institute of Tourist Guiding to those who have undertaken an intensive 18 month course of study and practical training, followed by a rigorous series of exams.
ONLY BLUE BADGE GUIDES CAN GUIDE AT
THE TOWER OF LONDON AND WESTMINSTER ABBEY
Such is the esteem in which the Blue Badge is held that only Blue Badge Guides are allowed to guide inside Westminster Abbey, the Tower of London and Windsor Castle. You can't get a better recommendation than that!
FULLY INSURED GUIDES
As members of the Guild of Registered Tourist Guides all our guides are covered by that organisations Public Liability insurance to the sum of £5 million.
YOUR GUARANTEE OF SAFETY, QUALITY
AND RELIABILITY
By using only Blue Badge Tourist Guides you know you are being guided by legitimate, educated and well-trained guides who are bound by a strict code of professional conduct.
ENJOY A MAGICAL TOUR OF LONDON
So, if you want to enjoy the benefits of having your own private guide to take you around the Harry Potter film locations sites then give us a call on 020 8530-8443, or simply click on the owl below, and tell us when you wish to do your tour, outline your exact requirements and we'll ensure you enjoy a magical and memorable day in London.