---
A MAGICAL LOCATION AWAITS
Having admired the sign for Harry Potter and the Cursed Child, a real treat awaits you on this next section of the tour, as you venture into Soho in search of a house and gallery that is an evocative cross between 12 Grimmauld Place and a shop in Diagon Alley.
DIRECTIONS
Pass to the right of the Palace Theatre, and keep ahead along Romilly Street. On arrival at the Coach and Horses, on the right, turn right along Greek Street where, a little way along on the right, you will find:-
---
HOUSE OF MINALIMA
26 Greek Street, London, W1D 5DE
Open Daily Noon to 7pm.
Gallery Tours: All day every Monday and Tuesday. First tour: 12.15pm Last tour: 6.15pm
Website
---
THE GRAPHIC WORLD OF HARRY POTTER
In 2002 graphic designers Miraphora Mina and Eduardo Lima were set the unique challenge of imagining and creating the graphic props for the Harry Potter films.
Rising to the challenge, the duo began a collaboration that resulted in such fabulous creations as the renowned Marauder's Map; The Daily Prophet newspapers; wanted posters, Hogwart's Proclamations, envelopes addressed to Harry Potter, Cupboard Under The Stairs, and so on and so forth.
In fact, if you think of any graphic prop that was used in any of the seven Harry Potter films, the chances are that it originated in the creative universe of Miraphora Mina and Eduardo Lima.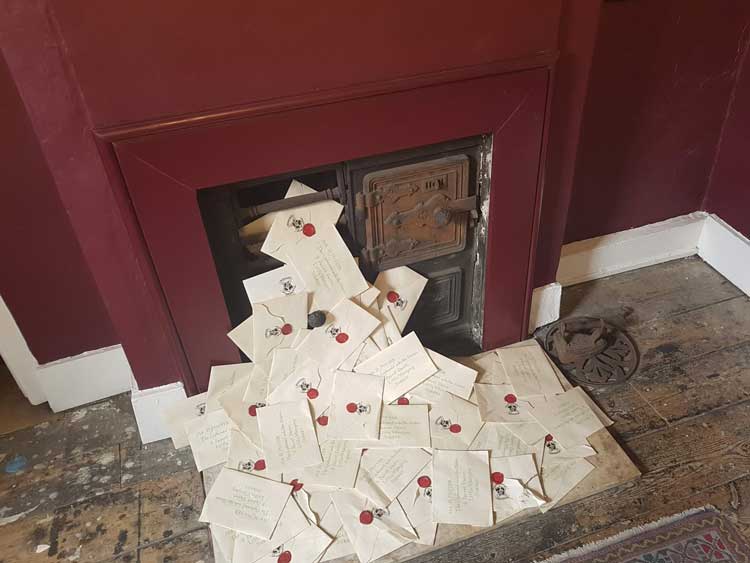 NOT JUST HARRY POTTER
For most of us, being able to boast such a terrific body of creative work, we would have been content to rest on our laurels, and bask in the glory of the knowledge that we had helped make magic real for delighted audiences across the globe.
But not this intrepid duo.
For, in addition to their work on the Harry Potter films, they also provided graphic design for movies such as Sweeney Todd (2007), The Golden Compass (2007) and The Imitation Game (2014).
And then, in 2015, they re-entered the magical world of J. K. Rowling by designing the graphic props for the first film installment of Fantastic Beasts and Where to Find Them.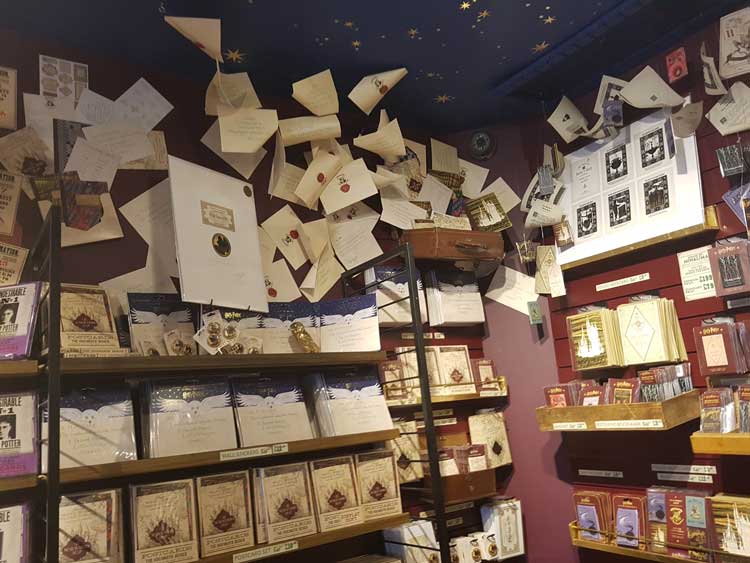 HOUSE OF MINALIMA
In 2016, they came up with the idea of creating a dedicated gallery and store in which to display their entire treasury of graphic works, and House of MinaLima was born.
The founding ethos behind their venture was, quite simply, a desire:-
"...to create an experiential space, celebrating the idiosyncrasies of their work for the Harry Potter franchise as well as their own creations."
And that is exactly what this quirky venue at 26 Greek Street does. It is an absolute delight to visit; and it is just about the closest thing London has to one of the shops in Diagon Alley.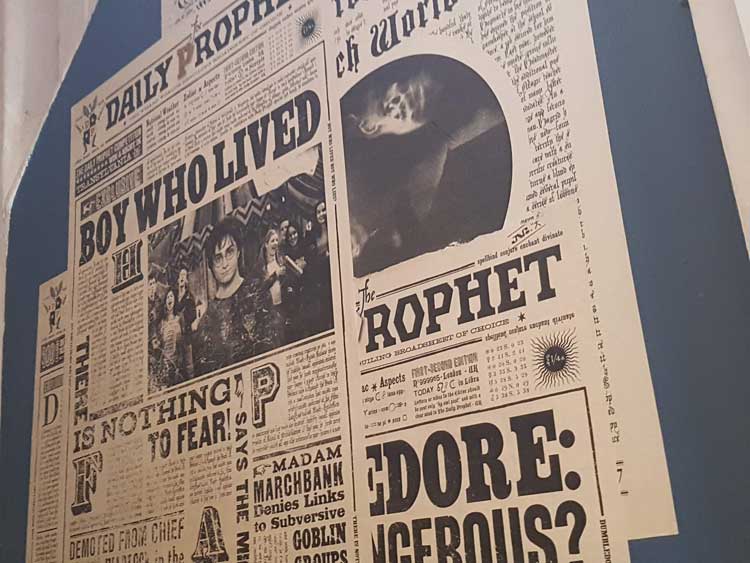 FOUR FLOORS OF WIZARDRY
Visitors can pick their way through four floors of magic and enchantment.
As the House of MinaLima explains it:-
"Visitors to House of MinaLima will discover much more than a gallery and shop; this enchanting building offers a truly immersive experience.

Three rooms are dedicated to featuring graphic art from the Harry Potter films, reproduced as limited edition art prints for sale presented alongside authentic film props on loan from the Warner Bros. Studio Tour in Leavesden."
The staff, who you can chat with as you climb from level to level, are friendly and knowledgeable, and their passion and enthusiasm for the place is truly contagious.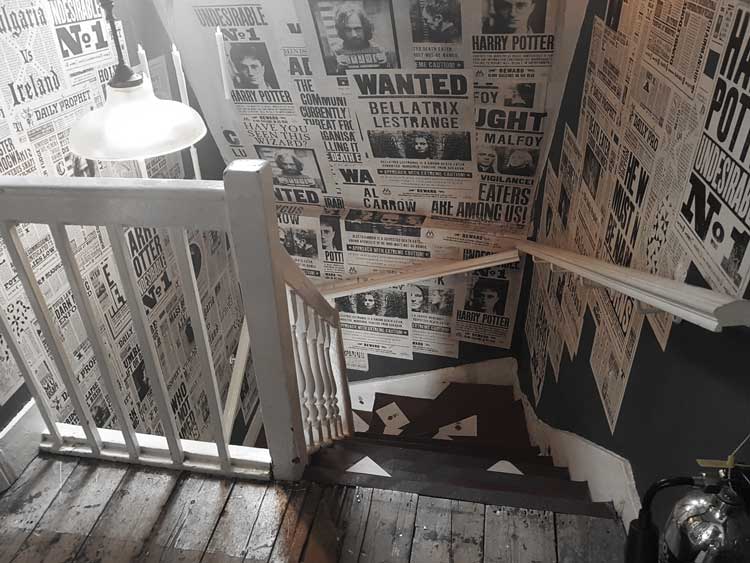 ---
---